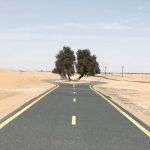 An NFTS direction graduate, my films and television dramas are globally exhibited having premiered at the London, Edinburgh, Sundance, Toronto and Munich Film Festivals with market screenings at Berlin and Cannes. Industry recognition includes BAFTA nominations and other awards.
A common theme explored is the 'outsider', someone forced to make sense of their place in an alien world – an Asian man residing in an English mental health unit ('Mohammed's Daughter'); two survivors of an avalanche unable to recognize their new world ('New Year's Day'); a gay man in the homophobic culture of 1960's Dublin ('A Man of No Importance'); or a man torn from his 18th century African roots, dumped into slave-trading Bristol ('A Respectable Trade'). This theme continues in my most recent feature film, 'Dark Tourist'.
Employing a range of visual skills, emboldened by collaboration with directors of photography and production designers, I step eagerly between the genres of drama and comedy, thriller and romance, action and period drama, psychological thriller and science fiction, developing a distinct vision for each and bring this industry experience I bring to my new role as lecturer in FMIP at Norwich.
In recent years I have explored innovative interpretations of Shakespeare's tragedies ('Hamlet Little', 'Being Othello' and 'Macbeth No More') with the Actors Centre and Skillset and now have a full-length adaptation planned ('Being Hamlet'), along with other writing commissions ('Off the Record') and directing assignments ('Megan's Game', 'Something Great', 'Off the Record' and 'M').
I am an Honorary Fellow of the AUB (and former governor), three times elected to the National Council of the Directors Guild of Great Britain and was the Jury President of the Munich International Festival of Film Schools for November 2013. In 2017 I won the Gold Award for Best Documentary Feature, Spotlight Documentary Film Awards, for my film Iron Men. In 2020 I won a Royal Television Society Craft and Design Award for Multicamera Work for the Live Performance film The Way Out.
Filmography
2020: The Way Out (Director, BBC/ACE, UK)
2017: IRON MEN (Co-Director, UK)
2012: Dark Tourist – Feature Film (director – US)
2011: Bad Karma – Feature Film (director – Aus/US)
2010: Locked In – Feature Film (director – UK/US)
2010-2008: 3 Tragic Shorts: Hamlet Little, Being Othello and Macbeth No More (Written/adapted and directed – UK)
2009: Good Sharma – Feature Film (Director – US/India)
2007: Cold Blood – TV Series (director – UK)
2005: Blue Murder – TV Series (director – UK)
2005: The Sea of Souls – TV Series (director – UK)
2004: Waking the Dead – TV Series (director – UK)
2003: Wuthering Heights – TV Film (director – US)
2001: The Cazalets – TV Serial 6 x 1 hour (director – UK)
2000: New Year's Day – Feature Film (director – UK)
1998: Dalziel & Pascoe – TV Serial (director – UK)
1997: A Respectable Trade – TV Serial 4 X 1 hour (director – UK)
1996: The Chest – TV Single drama (director – UK)
1998: Dalziel and Pascoe – TV Serial (director – UK)
1995: The Place of The Dead – TV Film (director – UK/Aus/Malaysia)
1994: A Man of No Importance – Feature Film (director – UK/Ireland)
1994: The Turnaround – TV Film (director – UK)
1993: O Mary This London – TV Film (director – UK)
1992: Spender – TV Series (director – UK)
1989: Comrades & Friends – Documentary (NFTS)
1988: Water's Edge – Short Film (NFTS)
1987: Mohammed's Daughter – Short Film (BPCAD)
Awards
2001: Best UK Feature Film (Raindance NEW YEAR'S DAY)
2001: Grand Prix (Yubari Japan NEW YEAR'S DAY)
2001: Special Mention (Ghent Film Festival, Belgium NEW YEAR'S DAY)
1997: Golden Spire (Chicago A RESPECTABLE TRADE)
1996: BAFTA Nomination (Best Drama Serial A RESPECTABLE TRADE)
1996: British Comedy Award Nomination (Best ITV Comedy THE CHEST)
1989: Silver Hugo – Chicago (WATER'S EDGE)
1989: Young Filmmaker of the Year 2nd Prize (WATER'S EDGE)
1989: Prix du Public – Angers (WATER'S EDGE)
1989: Certificate of Merit – Cork (COMRADE'S & FRIENDS)
1988: BAFTA Nomination (Best Short Film WATER'S EDGE)
1988: Gold Mikeldi – Bilbao (WATER'S EDGE)
1986: Best Film – Budapest (MOHAMMED'S DAUGHTER)
1986: BAFTA Nomination (Best Short Film MOHAMMED'S DAUGHTER)
Other Activities
2013: Jury President, Munich International Festival of Film Schools Festival
Honorary Fellow AUB
2012/2013: Drama UK Recognition panel (for recognition of BA Acting at AUB and MA Acting and Theatre Directing at UEL)
2001 – present: Sundance Film Festival Alumni
1999: First Film Foundation, Actors/writers workshop, Ronda, Spain
1998 – 2000: DGGB National Council (Directors Guild of Great Britain national council member)
Member of Directors UK
Member of Director's Guild of Great Britain
2002: BAFTA Jury
2005: BAFTA Jury
1998: Jury member – Bilbao International Documentary and Short Film Festival
See more work by Suri on the NUA Repository