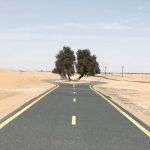 14 November 2017 – 20 January 2018
East GalleryNUA is the first venue on the national tour of the Jerwood Drawing Prize 2017. The exhibition shows the breadth of contemporary drawing practice and includes work by 65 artists.
14 November 2017 – 20 January 2018
Tuesday – Saturday: 12 – 5pm, free admission.
East GalleryNUA
The exhibition includes the work of established artists and students- from hand-drawn to digital pieces; performance art to sculptural work. The exhibition includes a number of award-winning pieces:
Gary Lawrence's drawing Yellow Kalymnos and Fridge Magnets. Executed in felt pen and poster paint, Gary's detailed drawing of a scene on the Greek island of Kalymnos combines observational skill, biographical detail and intricate technique. Gary is the first artist to be awarded the Jerwood Prize twice.
Student prize-winner Jade Montserrat's work No Need for Clothing combines performance and drawing, transforming gallery walls with charcoal and covering her body with the grime of the work, underlining the intense labour of her creative effort. Jade, who studied for a Master's degree at NUA in 2011, describes her work as having the "potential to speak of entanglement, of commodity fetishism; possessively accumulated, intimately discarded; a polemic engaged in combat between histories of colonialism and today's realities, imposition and economies of trust, protection and survival."
Barbara Walker's figurative drawings explore race identity, belonging, class and power. Her work is based on research into the lives of West Indian soldiers serving in the British Army during the two world wars. Barbara is a recipient of the newly introduced Evelyn Williams Drawing Award.
Jerwood Drawing Prize is a joint initiative, led by Professor Anita Taylor, Executive Dean of Bath School of Art & Design at Bath Spa University, and supported by Jerwood Charitable Foundation through Jerwood Visual Arts. The Evelyn Williams Drawing Award is funded by the Evelyn Williams Trust working in association with the Jerwood Drawing Prize, with this year's award winner's solo exhibition hosted in 2018 by the Jerwood Gallery in Hastings.
Barbara Walker, Exotic Detail in Margin, 2017.