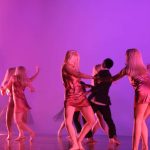 Norwich University of the Arts has a responsibility for ensuring that the research conducted by its staff and students maintains the highest possible standards of integrity, is conducted in accordance with the law and is consistent with best practice.
The University is strongly committed to fulfilling the principles of the Concordat to Support Research Integrity (2019) to create a framework for responsible research conduct and governance.
We are committed to upholding the highest standards of rigour and integrity in all aspects of research.
We are committed to ensuring that research is conducted according to appropriate ethical, legal and professional frameworks, obligations and standards.
We are committed to supporting a research environment that is underpinned by a culture of integrity and based on good governance, best practice and support for the development of researchers.
We are committed to using transparent, timely, robust and fair processes to deal with allegations of research misconduct when they arise.
We are committed to working together to strengthen the integrity of research and to reviewing progress regularly and openly.
University Research Committee oversees the integrity of the University's research on behalf of University Senate and the University Council.
Recent Awards
Top 10 for
Teaching Quality
by the Times and Sunday Times 2022
Top Two UK
Creative Arts
University
by The Complete University Guide 2024
GOLD-rated
University
the Teaching Excellence Framework (TEF)