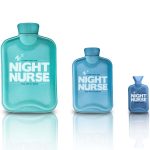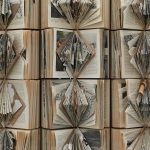 Taking Year 0 at the beginning of your degree course will get your studies at Norwich University of the Arts off to a flying start. The extra year of study will help you explore creative ideas and begin to develop the practical skills, research techniques and ways of thinking that are essential to undergraduate success.
Our Year 0 courses
All undergraduate degrees at Norwich University offer a Year 0 option, with the exception of BA (Hons) Acting.
Develop your creative practice
Our courses are practical: you'll experiment with different techniques and test different formats.
Our tutors are experts in their field and you'll hear from visiting professionals about the latest practice in the workplace.
You will be encouraged to explore your ideas, collaborate with fellow students and develop your creative practice.
Common starting point
The extra year at the start of your degree will see you initially collaborate on common projects with students from the other Year 0 disciplines.
Those common projects are designed to build your creative skills and sharpen your perceptions of the world around you.
And they will give you a valuable insight into the kind of multi-disciplinary approach that you'll find in creative workplaces after graduation.
Head start on Year 1
By the time you progress to Year 1, you will have already put your practical skills to the test in our workshops and studios. You will already be thinking more deeply about creative methods and approaches than many of your peers.
How Year 0 works
Many students choose to take the Year 0 option to give themselves more time to acquire specialist practical skills in their chosen field and develop their creative approach and confidence after school or college.
Sometimes, we recommend and offer students the four year option in their course rather than three for the same reason.
The aim of Year 0 is simply to give students a head start and the very best chance of future success.
Year 0 structure
Year 0 is structured in two parts.
We teach students from across our Year 0 option together for some workshops in the first 10 weeks.
You will learn fundamental skills that are essential to any of our degree courses.
There will be specialist workshops in your chosen course where you will immerse yourself in the creative processes and key skills, building your confidence, within your chosen course of study.
You will have inductions to different workshops with our expert technicians.
In the second 20-week phase of Year 0, you will balance the new creative skills you've acquired with thinking skills and work more independently.
You'll be focused on your chosen course, further working with resources and tutors from within your chosen specialism.
You'll start to develop your own style or approach by building on your emerging practical skills and growing expertise in research, questioning and ideas development.
Year 0 courses at Norwich University
Entry requirements can be found on each course page.