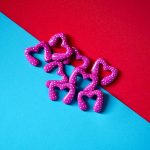 Introduction
Throughout this privacy notice, "University" "we", "our" and "us" refers to the Norwich University of the Arts. "You" and "your" refers to visitors to our website.
Norwich University of the Arts is a registered data controller. We hold personal data about our website visitors electronically and comply with the requirements of the UK General Data Protection Regulation (UK GDPR) and the Data Protection Act 2018 (DPA). We process your data to ensure that we understand who uses our website and how it is used. We also use this information to improve our website and ensure that it is secure. We do our utmost to protect your privacy. As such we have security systems and procedures to protect information from unauthorised disclosure, misuse, or destruction.
Please note that this Privacy Notice does not cover the links within our website to other websites. These sites will have their own notices to explain their privacy arrangements. You can also read other Norwich University of the Arts privacy notices on our Data Protection page.
What types of information we hold about you
Our website automatically logs certain information about every request made of it. Our website does not automatically capture or store personal data from visitors to the site, other than to log your IP address and session information. Session information includes the time and duration of your visit to the site and the browser used.
Where we collect data about you using a webform, we will either advise you on the webform how this information will be handled, or we will direct you to the relevant Privacy Notice.
How and why we collect this information
We collect personal information about website usage through cookies. They simply allow us to provide you with personalised features to make your visit to our website as smooth and relevant to you as possible. We use Google Analytics to monitor our website's performance, sources of visitors and patterns of use, as explained in the next section of this notice.
We collect information about you if you order a product or request a service. Please read our Enquirer Privacy Notice for information on how your data is handled in these instances.
The University complies with the Data Protection Act 2018 which sits alongside the UK General Data Protection Regulation (UK GDPR). Article 6 of the UK GDPR defines six different lawful grounds for an organisation to be permitted to process personal data, and the University is legally obliged to determine and advise you of under which of the legal bases your personal data is processed. We rely on Article 6(1)(a), 'Consent' as our legal basis which applies when we have your freely given, informed, specific consent. You can withdraw that consent at any time, as detailed below. In addition, we rely on Article 6(1)(f) which allows us to process personal data when it is necessary for our legitimate interests. For example, in order to maintain the integrity of our IT systems and the continuity of our business.
How we use your information
Cookies
To make full use of the features on our website, we ask you to accept cookies. We do not use cookies to store sensitive information, such as your name, address, or payment details. They simply allow us to provide you with personalised features to make your visit to our website as smooth and relevant to you as possible.
If you dislike the idea of a website accessing and storing your data, you can decline cookies by modifying the settings in your browser at any time. The 'help' function within your browser should tell you how, as will the 'enabling/disabling cookies' page on this site. To find out more about cookies, including how to see what cookies have been set on your device, and how to manage and delete them, please see ICO's website on cookies. Please note, you may not be able to use all the interactive features of our site if the cookies are disabled.
Google Analytics
The University website uses Google Analytics to monitor its performance, sources of visitors and patterns of use. Google Analytics collects this information through the use of cookies to define user sessions. Google Analytics sets or updates cookies only to collect data required for the reports. Google Analytics uses only first-party cookies. This means that all cookies set by Google Analytics cannot be altered or retrieved by any service on another domain. This website does not link the information collected via cookies to any personally identifiable data.
Siteimprove
Siteimprove sets three cookies: nmstat, siteimproveses and szcookiechoice. These cookies collect statistics on website usage such as when a visitor last visited the site, tracking page views and user journeys and determining if a user accepts or declines cookies.
Third party cookies
We know that many visitors to our website use social networking tools, so we have tried to make it easy for you to share our content using these services. We use a button provided by ShareThis to enable this functionality and this button places its own cookies on your machine. We also pull through content from social networks into our own pages, such as embedded Twitter feeds. Social networks, such as Facebook, Instagram, and Twitter, may also put cookies on your machine. We have little control over these 'third party' cookies, so we suggest you check the respective privacy policies for these external services to help you understand what data these organisations hold about you and what they do with it.
Facebook Pixel
This cookie is placed by Facebook. It enables us to measure, optimise and build audiences for advertising campaigns served on Facebook. In particular it enables us to see how our users move between devices when accessing the Norwich University of the Arts web site and Facebook, to ensure that our Facebook advertising is seen by users most likely to be interested in such advertising by analysing which content a user has viewed and interacted with on the Norwich University web site. Further information about the Facebook Pixel.
Web Banner Advertising
If you visit our websites, you may receive personalised banner advertisements whilst browsing other websites. Any banner advertisements you see will relate to products you have viewed whilst browsing our websites on your computer or other devices.
These advertisements are provided by us using 'cookies' placed on your computer or other devices. See further information on the use of cookies in our Cookie Policy.
For further information on cookies visit www.allaboutcookies.org
Who we might share your information with
When you visit our website, we use a third-party service, Fasthosts, to help maintain the security and performance of our website. To deliver this service, it processes the IP addresses of visitors to the University website.
The information generated by the cookie about your use of the website, including your IP address, may be transmitted to, and stored by Google on servers in the United States. Google may use this information for the purpose of evaluating your use of the website, compiling reports on website activity for us and providing other services relating to website activity and internet usage. The Google website contains further information about and a copy of Google's privacy policy pages.
It is possible to make credit card payments to the University through our web site. Such payments are handled by a third-party e-commerce company called Realex, they have their own privacy notice visit www.realexpayments.com/privacy-statement
How long we keep your information
We will keep your personal information only as long as is necessary to fulfil the purpose for which it was collected and in accordance with the University's records retention schedule. As detailed above, our website does not automatically capture or store personal data from visitors to the site, other than to log your IP address which is deleted after 14 days.
Your rights
Under data protection law, you have rights including:
Your right of access – You have the right to ask us for copies of your personal information (this is known as a Subject Access Request or SAR).
Your right to rectification – You have the right to ask us to rectify personal information you think is inaccurate. You also have the right to ask us to complete information you think is incomplete.
Your right to erasure – You have the right to ask us to erase your personal information in certain circumstances.
Your right to restriction of processing – You have the right to ask us to restrict the processing of your personal information in certain circumstances.
Your right to object to processing – You have the right to object to the processing of your personal information in certain circumstances.
Your right to data portability – You have the right to ask that we transfer the personal information you gave us to another organisation, or to you, in certain circumstances.
You are not required to pay any charge for exercising your rights. If you make a request, we have one month to respond to you.
Please contact our Data Protection Officer at dataprotection@norwichuni.ac.uk if you wish to make a request or have any queries.
If you believe your data has been breached, please speak to the University. The Information Commissioners website provides more information on data breach rights.
How to contact us
If you require further information or have any concerns about how your personal information is held and processed by us, please email the University's Data Protection Officer dataprotection@norwichuni.ac.uk  or write to us at Data Protection Officer, Norwich University of the Arts, Francis House, 3 -7 Redwell St, Norwich NR2 4SN.
You can also complain to the ICO if you are unhappy with how we have used your data.
Information Commissioner's Office
Wycliffe House,
Water Lane,
Wilmslow,
Cheshire
SK9 5AF
ICO Helpline number: 0303 123 1113.
ICO website: https://www.ico.org.uk
Changes to this privacy notice
We keep our privacy notices under regular review. This privacy notice was last updated on 2 December 2022.