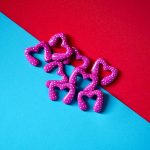 Jamie Gledhill teaches creative computing and creative technology. As an educator, he is particularly interested in helping students develop the skills, knowledge, and ambition necessary to develop their own distinct forms of innovative digital creativity. Jamie is also a practicing digital artist whose works have been shown regionally and nationally. His practice is situated at the intersection of audio-visual experimentation, narrative and interaction design and often features non-contact interactivity using motion tracking sensors.
As a digital practitioner, I'm particularly interested in the transformative power of art and technology; the way in which playful and often meaningful experiences can be constructed; how physical, emotional, social, and personal spaces can be mediated through the agency afforded by interactive technology. For example, the way in which playful interactive experiences can be used to create and explore relationships between strangers in public spaces.
It seems that human beings' attraction to new technology can sometimes lead us to abandon social norms and engage with others in previously unthinkable ways. This is a phenomenon I set out to explore in my own practice, within which playfulness and co-interaction are recurrent themes. I often choose to work with interface technologies such as gesture and movement tracking in order to construct interactive experiences that are performative and intuitively controlled. I have collaborated with a number of UK arts organisations interested in technology including FACT in Liverpool, Metal in Peterborough, and Collusion in Cambridge.
Research and Practice
2022 — Speaker at the Human Interfaces Research Group Research Seminar, Norwich University of the Arts
2021 — Speaker at Art/Tech/Play events hosted by Collusion at Cambridge Junction and Norwich Arts Centre
2021 — Preliminary research findings 'Raising The Multitude – user-centred design strategies in the making of an interactive art work' presented at Beyond 2021, Belfast and online
2020—2022 — The Multitude, a 'playable modern myth' for two commissioned by Collusion, exhibited at The Junction Cambridge, Norwich Arts Centre, Sook Cambridge and Cambridge Festival 2022
2020 — Speaker/demonstrator at Art/Tech/Play event. Norwich University of the Arts
2019 — Gestural interaction workshop; 'Touching the Past'. Being Human Festival, in collaboration with Norwich Castle & Museum.
2018 — External member of the validation panel for MA Games Design at UCA Farnham.
2018 — Speaker at the Plugin Symposium hosted by Signals Media, Colchester. Subject: Collaborative Digital Art.
2017 — Appointed Creative Associate. Collusion, Cambridge.
2017 — Projection Mapping; 'Tree Face'. Rowhedge, Essex.
2016 — Installation: 'Ricochet'. Firstsite, Colchester.
2016 — Residency, 360° video: 'Reframe'. Gibberd Gallery, Harlow.
2016 — Public art, workshops, sound composition, installation, video: 'Portals for Mortals'. Nene Valley Sculpture Park, Peterborough.
2016 — Sonic R&D, video: 'Sonification of Structure'. Rowhedge, Essex.
2015 — Interactive video for dance theatre piece: 'Hi Siri' by Lydia Fraser-Ward. Rich Mix, Bethnal Green.
2015 — AR app, video; 'Talking Trees of Chalkwell Park'. Metal Southend.
2015 — Public R&D, interactive art game: video: 'Play Table'. Ipswich; Old Courthouse, the Minories Galleries; Colchester, FACT; Liverpool.
2014–2015 — Interactive text installation: 'Data Flow'. FACT, Liverpool.
2014 — Interactive installation, video: 'Luminescence'. Firstsite, Colchester.
2014 — Interactive installation, video: 'Electricus'. Ipswich Town Hall.
2013 — Interactive installation: 'Spark Shower'. Colchester Slack Space.
2013 — Residency: 'Culture LAB'. Metal Liverpool.
Other Activities
2019–2021 — Appointed as External Examiner to BA Digital Design at London South Bank University
2018 — External Panel Member, Validation Event for MA Games at UCA Farnham
View more of Jamie's work on the Norwich University of the Arts Research Repository and his website