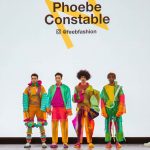 Norwich University of the Arts shares our most exciting stories from our courses and academics with local and national press and media.
University news stories
Staff and students featured in Norwich University of the Arts press releases are often available for further comment. View our recent news.
Interview requests
Our academic staff are leading practitioners and researchers in the fields of the arts, design, architecture and media. They are available to provide expert comment on regional, national and international news stories related to higher education and the creative arts.
On campus filming and photography
Camera crews and photographers require advance permission to operate on the Norwich University of the Arts campus.
Alternatively, the University has a wealth of photography and footage which can be provided on request.
Events
Members of the press are welcome to attend all events at Norwich University of the Arts. Most East Gallery exhibitions will have a private view event for press and special guests in advance of the public opening. Details of these events are available on request. See what's on.
Press visits
We are always happy to arrange campus tours and on-campus interviews with staff and students.
Get in touch
Please email: press@norwichuni.ac.uk