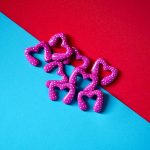 The pathway towards registration as titled 'architect' with ARB in the UK involves a minimum of 24 months' professional practical experience to be eligible to undertake the Part III examinations, a minimum of 12 months of which must be post-Part 2, and a maximum of 12 of which can be from post Part I practical experience.
It is not uncommon for graduates to undertake two or more years of experience post-Part 2 in order to fully prepare for the Part 3 exam.
Your practical experience would be supported and guided by both an employment mentor and Professional Studies Advisor (PSA) through a Graduate Monitoring Service, such as Norwich University's PEDR for Architectural graduates.
You will be supported by ARB registered architects at Norwich who will function as your PSA.
You will use the online Royal Institute of British Architects' (RIBA) PEDR sheets to monitor and evaluate your experience in architectural practice under the supervision of a qualified person within the practice, called your Employment Mentor. Upon registration with Norwich, you will be allocated a PSA who will receive, evaluate and endorse your PEDR sheets with advice.
This renders the PEDR valid as evidence of professional experience for the purposes of eligibility for the Part 3 examination. You should record this experience using our PEDR recording tool. You should have PEDR sheet for each three months, or quarter of a year of a year, in practical practice.
Who can register for the Norwich University of the Arts PEDR for Architectural graduates?
You would enrol on the PEDR programme after completing your BA (Hons) Architecture course, or equivalent, or concurrently with a part-time MArch course, or after you have completed the MArch course, or equivalent courses as appropriate.
You would identify with one of these categories:
You are graduate of a UK school of architecture at post-Part I or post-Part II ARB qualification
You are a graduate with equivalent non-UK qualification who have obtained Part 1 and/or Part 2 through the ARB's Prescribed Examination process
You are enrolled Part II level Part Time student or Apprentice who is working a minimum of 20 hours per week.
If you are unsure of your eligibility, please email us for a free assessment of eligibility.