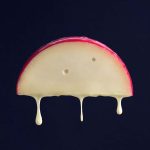 Norwich is one of the safest cities in the UK and has an abundance of high-quality and affordable private accommodation close to the University.
Renting private student accommodation
If you decide not to apply for university-managed accommodation, or if we're unable to allocate you a place, we'll provide a list of suitable private accommodation in Norwich. Our Accommodation Team will encourage you to join the Norwich Uni Freshers Facebook group and to add your name on the Year One student share list on the pre-enrolment portal to help you find your new housemates.
How the Student Support Team can help
The Norwich University of the Arts Student Support Team is happy to help students find rented accommodation in Norwich. They produce a list of house/flat share accommodation, updated weekly, and can offer help and advice on tenancy agreements, disputes and deposits, maintenance and repairs and approved agents and landlords.
Our 14-part guide to living and renting in Norwich contains all the information you need about living in private accommodation, including:
How to find accommodation
Viewing a property
Housing contracts, tenancies and deposits
Moving in
Useful contacts
Private accommodation costs
The average price for accommodation in the private sector in Norwich is between £75 and £95 per week excluding bills. Utilities (gas, electricity and water) typically cost around £10 per week.
How to find a property and room
You can search for accommodation in the student section of Rightmove, speak to local accommodation agencies in Norwich or contact other students on our Year One Facebook page.
Current students can also see the list of available properties in the Student Support section of the Norwich University Intranet. Prospective students with access to the pre-enrolment portal can also access this list via the portal itself once it goes live each year.
Norwich University Private Accommodation Guide